ORRO Heart to Heart Earrings in 18K Yellow Gold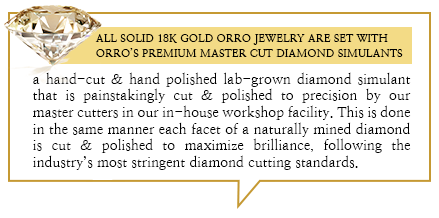 Not one but two quarter-carat brilliant hearts cut stones set in perfect symmetry, forming a bow to celebrate two lovebirds tied together deeply in LOVE. As each of our designer pieces express the sentiment of love. Be in love and let love.
Available in a scintillating white or an alluring fancy Pink Brilliant Hearts Cut center stone.