Customize Jewelry Designs
One size never fits all. That is how we approach our jewelries. At ORRO we understand the uniqueness of every customer that comes in. We approach the art of jewel making as a craft unto itself and take every step of the design process as an opportunity to capture the characteristics and personality of our customers.
So often, in the jewelry industry, we get mass produced pieces that are so banal and mundane that it trivializes the beauty of the stones on it. ORRO offers customization for all our pieces. You become the designer and tell us what the ideal jewelry for you look like. We strive to craft that perfect fit that is meant for you.

Do come by and work with us in designing that significant piece be it engagement rings, wedding band, necklaces, earrings and bracelets. Most of our customers would show us reference photos or even sketch a few designs they have in mind and we will help you realize that dream! Indeed it is an exciting journey for us and our customers.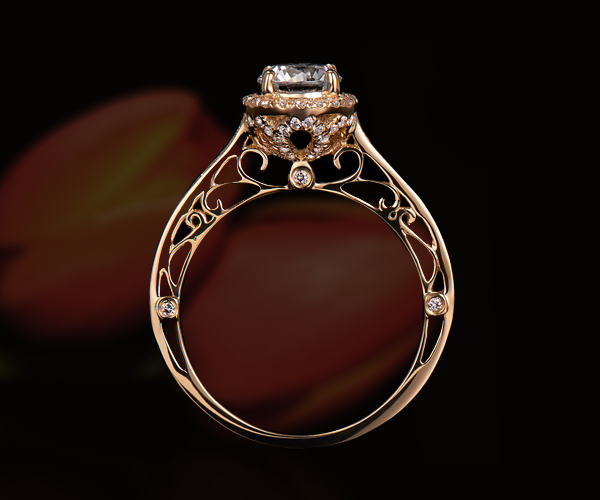 We have crafted thousands of jewelry designs which are available at our showroom to cater to our diverse customers. We are sure that with all of these varieties, there will be one design that will capture your hearts! In the event where nothing attracts you, we can work with you to alter any of our current design.

We present this "bespoke" experience as we celebrate your uniqueness. We would be glad to mix and match with different combination of design elements and components such as the stone sizes, settings and the band.

The current designs that we have can be slightly altered as well based on your liking. This would include, designing our pieces to be slightly thinner, thicker or anything that you feel might compliment your style and taste. The stones that are adored on ORRO jewelries can be added on and replaced with larger centrepieces and bigger carats.

These services are only available for our solid 18K white/yellow/rose gold and solid platinum (PT950) settings. We have had customers asking for a customized wedding ring and we would love to be part of such happy moment. At ORRO, we understand that every individual is special in his or her own way and so we strive towards that. So please, visit our showroom or drop us an email enquiring on our customized pieces and we would quote you based on the design selected, often trying to work within something fits in your budget.