ORRO
"Created with Care, Crafted with Love.
A sustainable sparkle for a better world"
ORRO, the epitome of fine jewelry that is as sustainable as it is luxurious. We believe that beauty and brilliance in fine jewelry should not come at the expense of the environment or ethical values.
"By sight & by science, there is no difference between
ORRO Certified Lab Grown diamonds and naturally mined diamonds, only their origin"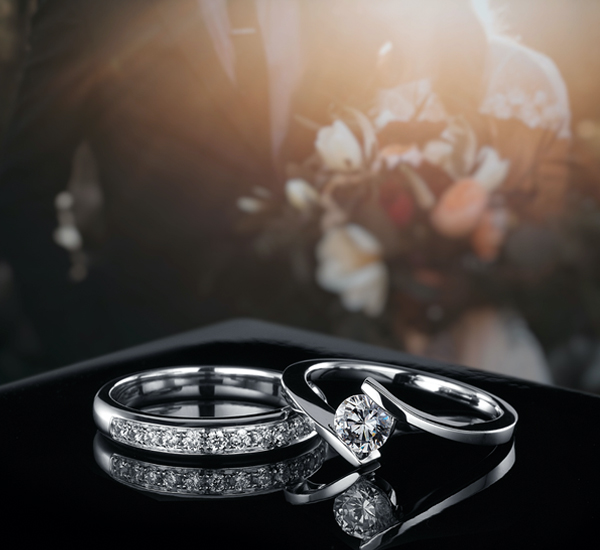 At ORRO, we are convinced that aesthetics, affordability and sustainability must coexist in the fine jewelry industry and therefore we only set sustainable & ethical lab grown diamonds and gemstones on our rings and jewelry pieces.

At the ORRO showroom, we offer a range of stunning engagement rings, proposal rings and other fine jewelry, catering to a diverse range of customers. Our jewelry includes rings, necklaces, earrings, bracelets, and bangles, and are increasingly popular among customer from all walks of life.
ORRO is the go-to destination for Engagement and Proposal rings, with literally over ten thousand designs of rings & jewelry to select from! We offer the option of lab grown diamonds or other lab-grown gemstones in a selection of different setting alloy materials such as Platinum Vermeil, 18K White/Yellow/Rose gold or Platinum (PT950) to fit any budget.
"Sustainable and kind to the planet, we believe fine diamond jewelry should be accessible to all and should not cost the world"
At ORRO, we believe that luxury should never come at the cost of our planet or communities. By choosing a ring or any jewelry from ORRO, you can enjoy the beauty, brilliance and elegance of fine jewelry while making a positive impact on the world!

We understand that you want jewelry that looks and feels like a million dollars without breaking the bank.
This is why ORRO offers exquisite, finely crafted jewelry that is available at stress-free prices, superior quality, and excellent workmanship, making it a pragmatic option for customers who seek affordable yet luxurious jewelry.
"Fine jewelry should be worn and enjoyed. NOT locked up in a safe."
Fine Jewelry for Everyone
ORRO uses only ORRO Certified Lab Grown diamonds as well as premium grade lab-grown created gemstones which flawlessly replicates the brilliance of a genuine diamond. Matching the light performance of a natural diamond ray-for-ray, ORRO certified diamond simulants have found its place among the world's most beautiful gemstones.

At ORRO, we are passionate about creating sustainable and ethical fine jewelry that is accessible to anyone and everyone regardless of budget. Choose ORRO and be part of our journey towards positive change in the jewelry industry and the world.
Craftsmanship & Attention to Detail
ORRO combines the beauty of centuries-old craftsmanship with modern technology and design to create world-class jewelry that exudes timeless elegance and sophistication.

Attention to detail is of utmost importance to us, and we take pride in ensuring that every feature and facet of our gemstones, and every detail of our jewelry, is carefully handcrafted and finished before leaving the hands of our skilled craftsmen.

ORRO is a fine jewelry house that brings together the perfect blend of sophistication, wearability, and sustainability in fine jewelry. We firmly believe that aesthetics and sustainability can coexist in the jewelry industry. This is why we are committed to using only sustainable and ethical diamonds and created gemstones to create exquisite jewelry pieces that make a positive impact on the environment and society.

Our ultimate goal is to provide a sustainable and ethical alternative to the conventional mining of natural diamonds and gemstones. With ORRO Certified Lab Grown diamonds and created gemstones, we can offer the beauty and magnificence of naturally mined gemstone jewelry without the environmental damage and social injustice associated with mining.

By using only lab-grown diamonds and created gemstones, we eliminate the need for mining, reduce our carbon footprint, and promote sustainability. At ORRO, we adhere to ethical standards and foster transparency in all aspects of our business, from sourcing materials to production processes. We take pride in creating exquisite and sustainable fine jewelry that makes a positive impact on the world.

We believe that luxury should never come at the cost of our planet or our communities. By choosing a ring or any piece of jewelry from ORRO, you can enjoy the beauty and elegance of fine jewelry while making a positive impact on the world.
We understand that purchasing jewelry is a significant investment, which is why we offer a lifetime warranty on all of our products. Our team of experts is always available to provide personalized assistance, from selecting the perfect piece to choosing the right size and style.