"Created with Care, Crafted with Love.
A sustainable sparkle for a better world"
At ORRO, we are convinced that aesthetics and sustainability must coexist in the jewelry industry. Our fundamental objective is to produce lab-grown diamonds and other created gemstones that can be fashioned into exceptionally fine jewelry, while adhering to ethical standards, fostering transparency, and promoting sustainability. We aim to present a viable alternative to the conventional mining of natural gemstones, while maintaining the beauty and magnificence of naturally mined gemstone jewelry.

We are committed to upholding ethical practices and promoting transparency in all aspects of our business, from the sourcing of our materials to the production process, to provide our customers with an experience that is both meaningful and ethical. We take pride in our work and are passionate about creating exquisite and sustainable fine jewelry that make a positive impact on the environment and society. At ORRO, we strive to be a catalyst for positive change in the diamond industry and in the world.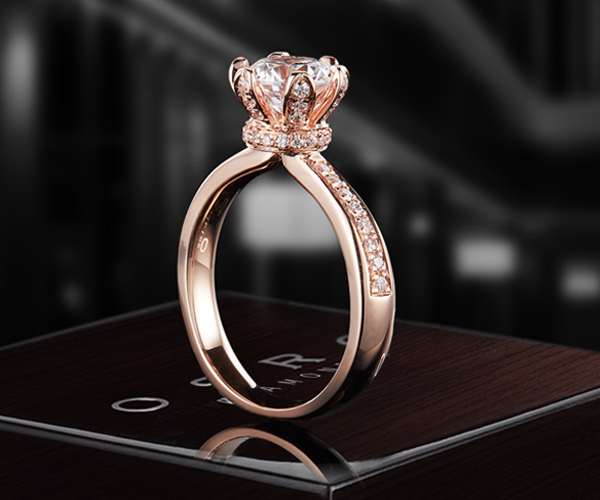 ORRO is a brand that embodies elegance, timelessness, and practical wearability in fine jewelry. The brand's jewelry designs are a blend of enduring sophistication and everyday wearability, and its motto is that fine jewelry should be worn, enjoyed and NOT locked up in a safe. ORRO offers exquisite finely crafted jewelry that is available at stress-free prices, superior quality, and excellent workmanship, making it a pragmatic option for customers who seek affordable yet luxurious jewelry.

ORRO is a leading brand and a go-to destination for Engagement Rings and Proposal Rings, offering over ten thousand designs of rings and jewelry, which cater to a diverse range of customers. The brand's jewelry products include rings, necklaces, earrings, bracelets, and bangles, and are increasingly popular among customers from all walks of life.

At ORRO, attention to detail is of utmost importance, and the brand takes pride in its strong commitment towards ensuring that every feature and every facet of its gemstones and every detail of its jewelry is carefully handcrafted and finished before leaving the hands of skilled craftsmen. ORRO combines centuries-old craftsmanship with modern technology and design to create world-class jewelry that exudes timeless beauty and sophistication.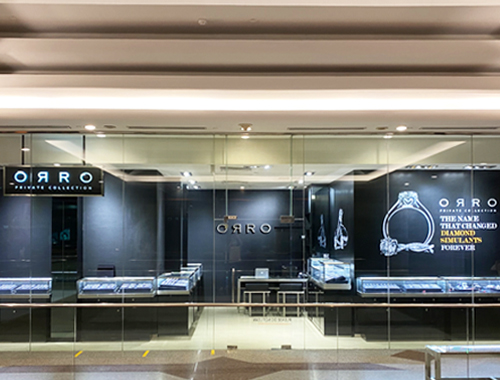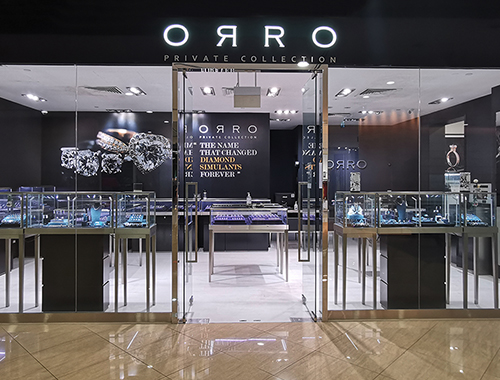 The ORRO brand was conceptualized, along with our beliefs and vision for the future.

Our in-house workshop was established, marking the beginning of our journey towards creating exceptional jewelry.

The official launch of the ORRO brand and ORRO.com, and the opening of our first showroom at Pacific Plaza.

The second ORRO showroom was opened at Orchard Gateway, further expanding our reach and offerings.

We continued our expansion with the opening of our third showroom at Capitol Piazza.

Our collaboration with Ovani resulted in the launch of a remarkable jewelry collection under the ORRO brand.
We continued our collaborations with the launch of the ORRO X Omiyo jewelry collection and the opening of our fourth showroom at Singpost Centre.

We began exploring the potential of lab-grown diamonds as a more sustainable option for our customers.

Our in-house workshop successfully cut and polished a stunning 1.53ct Round Brilliant ideal cut ORRO Lab-Grown Diamond, graded by the International Gemological Institute (IGI).

We expanded and renovated our Orchard Gateway showroom, doubling its floor area by taking over the adjacent unit.

We began offering ORRO Lab-Grown Diamonds to our customers upon request, continuing our commitment to sustainability and ethical practices.

We established an independent ORRO Lab-Grown Diamond cutting and polishing department within our in-house workshop, further enhancing our capabilities.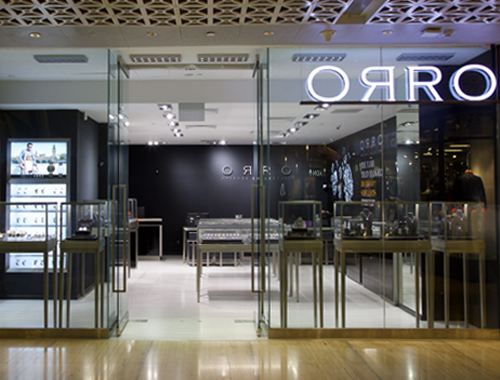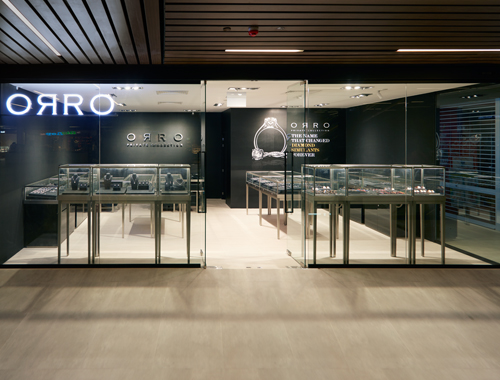 We proudly launch the ORRO Lab-Grown Diamonds collection, a testament
to our dedication towards sustainability and exceptional craftsmanship.