At ORRO, we understand that the presentation of our jewelry pieces is just as important as their quality. That's why each piece is beautifully presented in an elegant and heavy wooden box, crafted from the finest solid rosewood used by traditional Belgian jewelers. The box is finished with a flawless glossy piano-black or piano-wood grained finish, adding a touch of modern indulgence.

In addition, each ORRO Diamond jewelry piece is accompanied by our exclusive trademark metal diamond or jewelry certificate card, which is sleek and convenient in credit card size. This certificate sets us apart as the first in the world to issue such a certificate, further emphasizing our commitment to excellence in every aspect of our jewelry.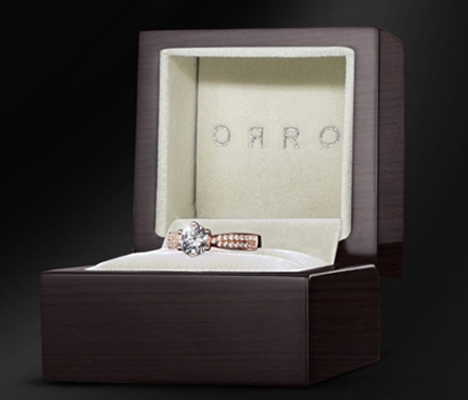 Each piece of ORRO jewelry comes nestled in an elegant, heavy wooden box crafted from the stock of solid rose - wood used by all traditional Belgian jeweller - imbued with a tinge of modern indulgence.
Taken to perfection with a flawless glossy piano-black finish, the ORRO jewelry gift boxes provides a perfect nest for your treasured piece.
OUR TRADEMARK METAL DIAMOND CERTIFICATE CARD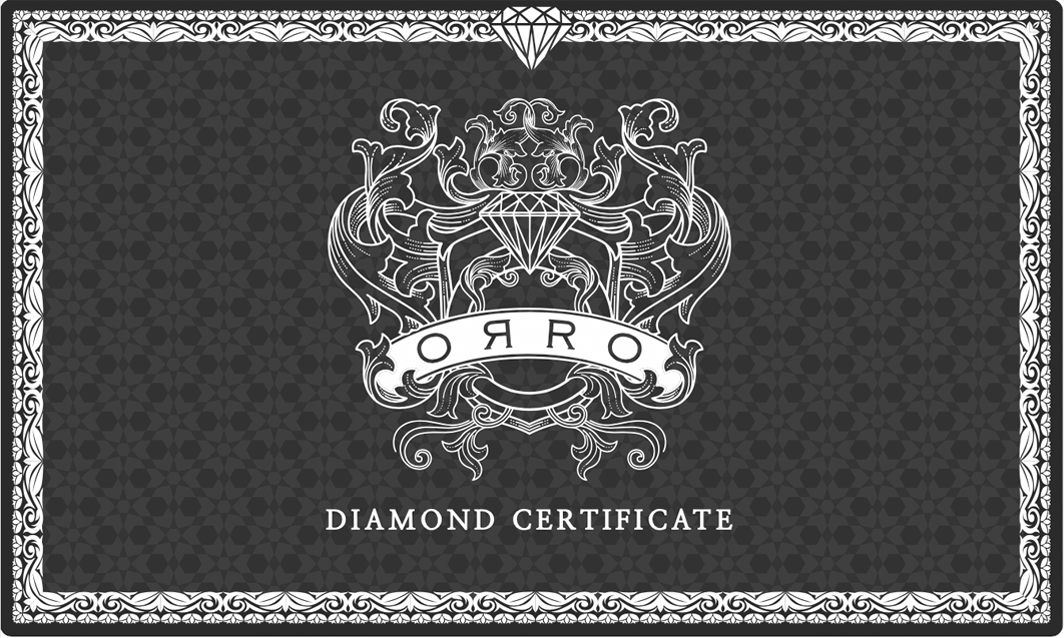 | | | | | | | | | | | |
| --- | --- | --- | --- | --- | --- | --- | --- | --- | --- | --- |
| | Weighty wooden box crafted from the stock of solid rosewood. | | Strategically placed hinge, creating a perfect center of gravity. | | Flawless glossy piano black-finish or piano wood grain finish. | | Seamlessly straight and clean angles. showcasing a simple elegant design. | | Grey or beige woollen fibre felt with a short and neat texture. | |