Material Guide
"Crafted with Exquisite Precious Metals"
At ORRO, we take pride in our commitment to excellence by using only the finest precious metals for our jewelry. Our collection showcases the timeless beauty of solid 18K Gold (75% purity) and Platinum Vermeil, offering a range of options to suit your preferences on each product page.

For those seeking the utmost luxury, we also offer custom designs in pure solid platinum (PT950) upon request. We understand that every customer is unique, and we believe in tailoring our collection to fulfill your individual needs, style, and desires.

Each ORRO jewelry piece is meticulously finished to match the quality of the finest jewelers worldwide. We uphold the highest standards of craftsmanship, embodying true elegance and sophistication.
In the case of solid gold jewelry, you can expect the appropriate gold content hallmark - 18K (750) - affirming its authenticity.
Pure solid platinum pieces will bear the PT950 hallmark, symbolizing their exceptional purity.
Please note that our Platinum Vermeil jewelry does not feature a hallmark, showcasing its exquisite beauty without obstruction.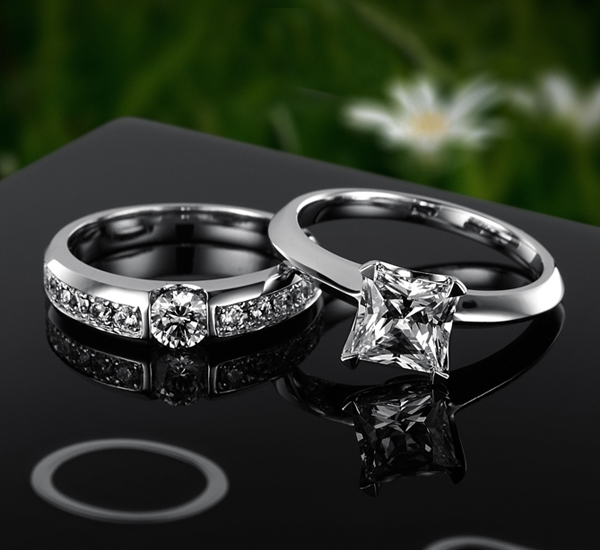 ORRO takes pride in our exclusive Platinum Vermeil material, crafted with precision using our Molecular Deposition Vacuum Plating TechnologyTM. This innovative process involves depositing layers of platinum onto a sterling silver base, repeating the meticulous procedure twelve times.

Our Platinum Vermeil possesses the remarkable appearance and craftsmanship synonymous with pure platinum. By utilizing sterling silver as the primary base composition, we offer an exceptional alternative at a more accessible price point, providing unparalleled value for money.
The sterling silver foundation provides a stable and inert base for the platinum, ensuring long-lasting beauty. While the platinum plating can retain its flawless appearance indefinitely with careful wear, any scratches that may occur will reveal the underlying luster of pure sterling silver, offering an equally radiant shine to complement your exquisite ORRO diamond simulant Gemstone.
18K Rose Gold Vermeil (925)
ORRO proudly presents our exquisite 18K Rose Gold Vermeil (925) jewelry. Crafted with a base material of 92.5% pure silver, this remarkable alloy is meticulously micron plated with pure 18K Rose Gold, resulting in its stunning pink hue. The color of this alloy perfectly matches that of solid 18K Rose Gold, offering a captivating and luxurious appearance.
18K Yellow Gold Vermeil (925)
Experience the allure of our 18K Yellow Gold Vermeil (925) jewelry. Meticulously crafted with a base material of 92.5% pure silver, this exceptional alloy is delicately micron plated with pure 18K Yellow Gold, showcasing the natural and radiant color of gold. The hue of this alloy perfectly mirrors that of solid 18K Yellow Gold, delivering a timeless and elegant aesthetic.

Our Solid 18K White Gold jewelry epitomizes sophistication and timeless beauty. Crafted from a precious alloy of gold blended with white metals such as silver and palladium, it exudes a distinctive gray hue. To achieve its striking white appearance, the gold is meticulously plated with a lustrous metal from the platinum family known as Rhodium.

Rhodium's exquisite shine and exceptional hardness make it a prized choice, surpassing the cost of platinum and even gold itself. For those who wear their white gold pieces daily, we recommend re-rhodium plating approximately every 12 to 18 months. Local jewelers offer this service at a reasonable price, ensuring your white gold jewelry maintains its immaculate radiance and remains a treasured symbol of enduring elegance.

Our Solid 18K Yellow Gold jewelry captures the essence of classic elegance. Meticulously crafted from a blend of pure gold and other yellow metals, it possesses the ideal strength and durability for exquisite jewelry pieces that withstand the test of time. Hand-polished to perfection, our yellow gold mountings radiate a warm and captivating glow.

To maintain the pristine appearance of your yellow gold jewelry, we recommend periodic polishing every 12 to 18 months, depending on its frequency of wear. By giving your cherished pieces this gentle attention, you ensure they continue to shine brilliantly and remain a testament to everlasting style and refinement.

Indulge in the enchanting beauty of our Solid 18K Rose Gold jewelry. With its captivating rose hue, this exquisite metal, also known as crown gold, carries a touch of nostalgia and timeless elegance. Crafted with meticulous attention to detail, our rose gold pieces exude a unique old-world charm, perfect for those seeking a distinct and romantic aesthetic.

Combining 75% pure gold with 4% silver and 21% copper, our rose gold alloy achieves the perfect balance of color and durability. Designed and crafted by skilled artisans, each piece showcases the meticulous artistry that ORRO is renowned for. The warm tones of rose gold complement a wide range of gemstones, adding a touch of character and allure to every design.

To preserve its charmed luster, we recommend regular care and cleaning to maintain the radiant glow of your rose gold jewelry. With ORRO's exceptional craftsmanship and the timeless appeal of rose gold, you can embrace elegance and sophistication with every cherished piece.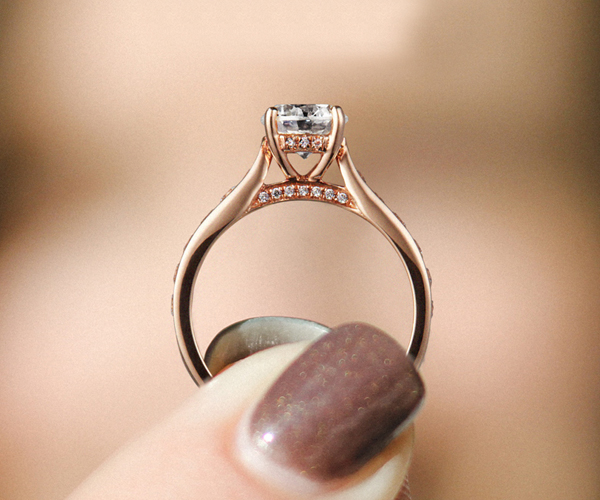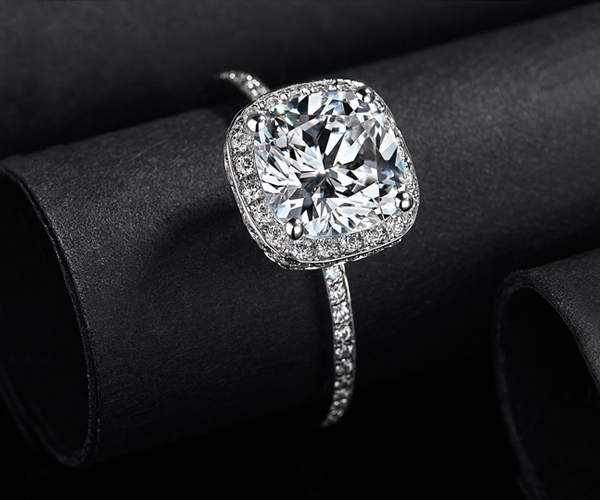 Discover the unparalleled beauty of pure solid platinum (PT950) jewelry. Renowned for its exceptional quality, platinum boasts a stunning silver-white color that exudes luxury and sophistication. With its lustrous and malleable nature, platinum surpasses other metals in its ductility, making it an ideal choice for crafting exquisite jewelry pieces.

Unlike many metals, platinum remains unaffected by oxidation, displaying remarkable resistance to wear and tarnish at any temperature. Its chemical properties render it insoluble in acids, making it highly resistant to corrosion. These unique characteristics make platinum the perfect choice for crafting fine jewelry that stands the test of time.

Our pure platinum collection is thoughtfully designed to complement and showcase the beauty of our gemstones. The subtle allure of platinum adds a touch of refined beauty, enhancing the brilliance and allure of every stone it embraces.

Experience the unmatched durability, timeless elegance, and exquisite beauty of solid platinum jewelry. Indulge in the splendor of this precious metal, meticulously crafted to create cherished pieces that will captivate for generations to come.