ORRO's jewelry collection is the epitome of craftsmanship and artistry, designed and meticulously crafted by a team of gifted master jewelers, setters, and polishers who take great pride in producing jewelry of the highest quality.
With expertise that rivals the most experienced craftsmen in the world, our designers are committed to delivering jewelry that reflects the pinnacle of excellence demanded by the fine diamond industry.

Our jewelry is crafted using only the finest precious metal alloys, such as solid Platinum (PT950), 18K Gold (75% purity) in either 18K white, 18K yellow, or 18K rose gold, and Platinum Vermeil (92.5% pure silver). Our product design pages provide a range of options for the precious metals available for each particular design. All of our ORRO Certified lab-grown diamonds are only set in either 18K Gold or Platinum (PT950).
At ORRO, we hold the philosophy that jewelry is an essential element for every occasion. We understand that jewelry serves a variety of purposes, whether it be to commemorate a special moment such as a proposal or wedding, add an extra touch of sparkle to an outfit, or make a bold statement.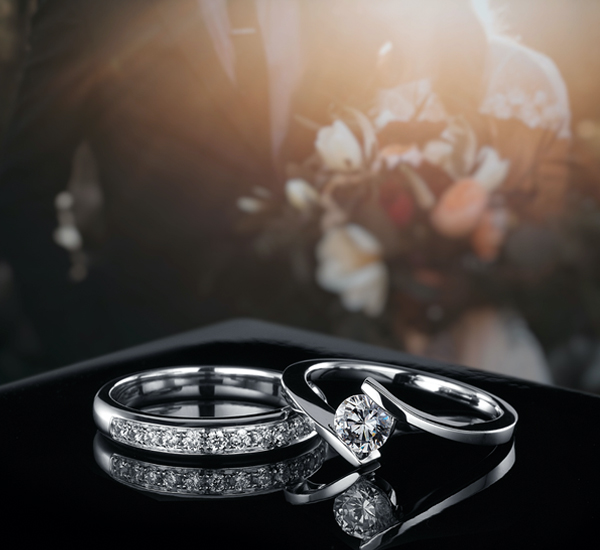 Our vast collection of thousands of rings and jewelry designs offers something for everyone, showcasing sheer elegance, timelessness, and versatility. We take pride in our commitment to providing exquisite and wearable pieces that meet our customer's diverse needs and preferences.

At ORRO, we are a progressive and innovative company with a vision and goal to revolutionize the fine jewelry industry by offering a new paradigm where the traditional tension between price and desire is eliminated. We believe that everyone should have access to high-quality and beautifully designed jewelry without compromising on affordability.

Our dedication to excellence and customer satisfaction is evident in our commitment to breaking down traditional barriers and making fine jewelry accessible to all. At ORRO, we believe that everyone should have the opportunity to indulge in high-quality and exquisitely designed fine jewelry, regardless of their budget.

Our design team is constantly innovating and releasing new pieces every month, offering a wide range of classic and contemporary jewelry designs for everyday use, as well as pieces that will steal the limelight at gala events.

At ORRO, we are deeply committed to attention to detail, where even the tiniest features and facets make all the difference in the world of fine jewelry. Our craftsmen take pride in the centuries-old craftsmanship and combine it with modern technology and design to create world-class jewelry. Every piece of ORRO jewelry is painstakingly and lovingly handcrafted to perfection by our team of dedicated master craftsmen and stone cutters with centuries of experience. Each ORRO piece is imbued with the spirit, passion, and wisdom of the old mason, making it much more than just a simple stone.
"ORRO is all about beautiful fine jewelry that is designed to be worn and enjoyed, not locked up in a safe."
Our collection reflects sheer elegance, timelessness, and wearability, which we achieve through our uncompromising dedication to quality, craftsmanship, and design.
ORRO CERTIFIED LAB GROWN DIAMONDS
100% Chemically & physically identical to natural diamonds, ORRO Certified Lab Grown Diamonds are a premium alternative to their naturally mined counterparts. They are genuine diamonds with absolutely no difference to earth minded diamonds providing exactly the same sparkle, scintillation and brilliance.
ORRO's diamond cutting facility uses advanced technology and skilled craftsmanship to cut and polish each ORRO Certified Lab Grown diamond to the highest standards. Our expert gemologists conduct stringent individual grading protocols according to the 4Cs: Carat, Cut, Clarity & Color at our own laboratory. To ensure credibility and authenticity, some of our diamonds are assessed by renowned third-party organizations such as the International Gemological Institute (IGI), the Gemological Institute of America (GIA) or HRD Antwerp.
ORRO's impeccable Certified Lab Grown Diamonds, sourced through ethical and eco-friendly means, offer unparalleled value to our distinguished clientele.
ORRO Premium Master Cut Diamond Simulants
A hand-cut & hand polished lab-grown diamond simulant that is painstakingly cut & polished to precision by our master cutters in our in-house workshop facility.

This is done in the same manner each facet of a naturally mined diamond is cut & polished to maximize brilliance, following the industry's most stringent diamond cutting standards.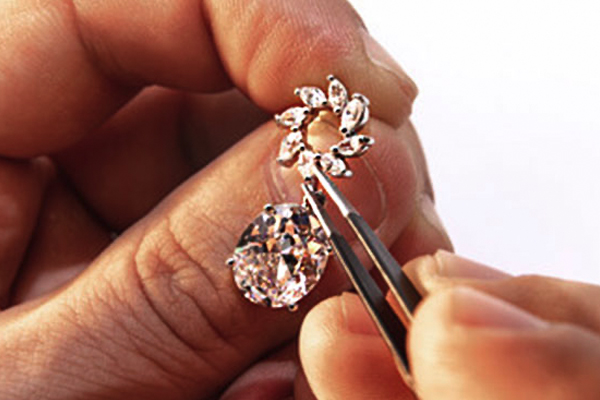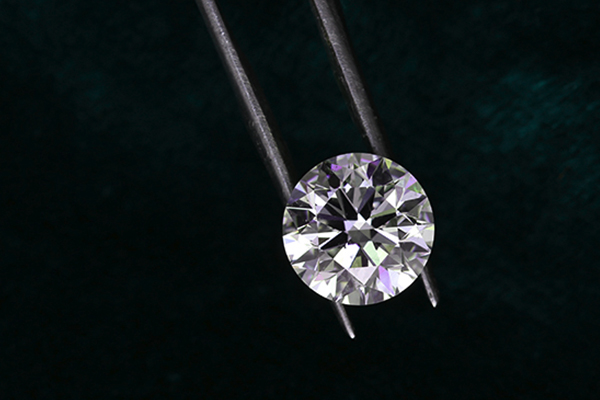 ORRO Superior Cut Diamond Simulants
A machine-cut & hand polished lab-grown diamond simulant that is created in a manner whereby every facet of the stone is cut to precision and adheres to the industry's most stringent diamond cutting standards as set by the Gemological Institute of America (GIA) - the world's foremost authority on a diamond grading.