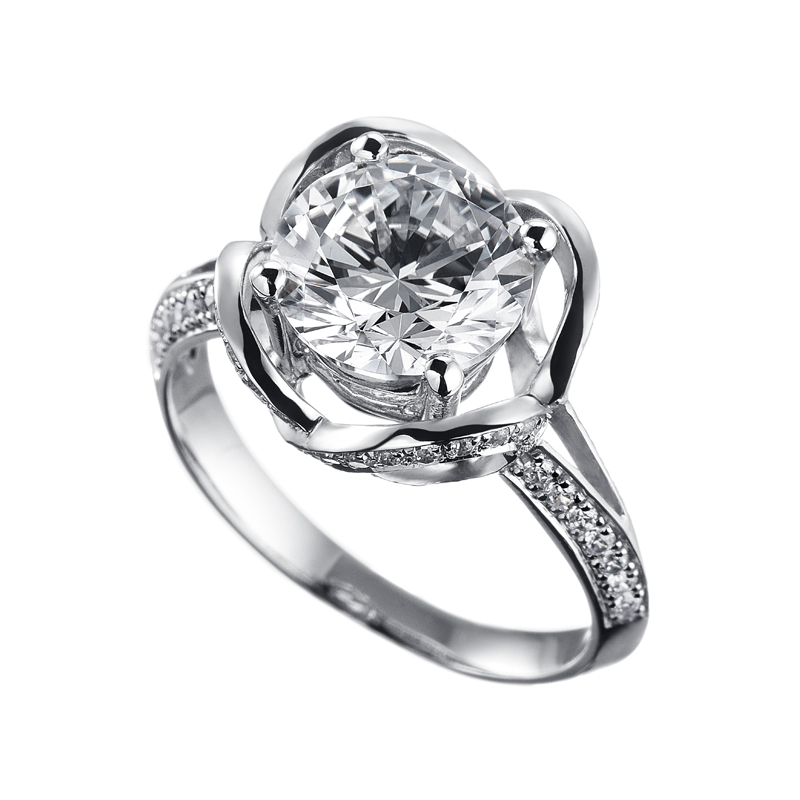 ORRO Diamond Simulant
* Ring design illustrated is with Brilliant cut stone.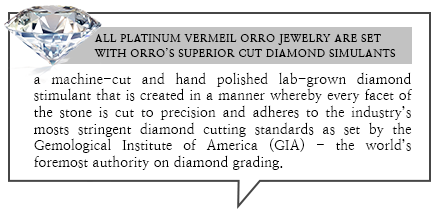 Buy 1 Get 1

50% Off


(Valid for only Platinum Vermeil Jewelry)
Design in the images & videos are for reference only. Actual colour of ring setting will depend on Material selected during check out.
Click here

to request for more information about this design
Each ring from ORRO is set with the most brilliant of gems, designed by skilled craftsman & artisans adhering to the highest of standards. Indulge in a level of luxury & brilliance by selecting from the finest & the most dazzling collection of rings - only at ORRO.
Comes in a 2.0ct Round Brilliant Cut center stone.

Thickness : 3.25 mm(top), 1.90 mm(bottom)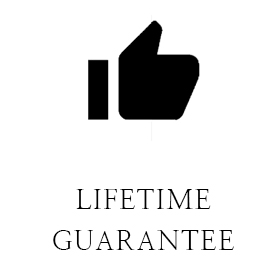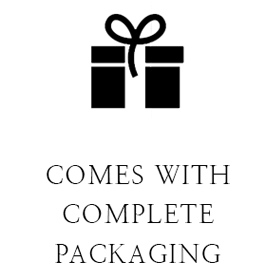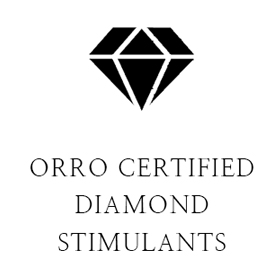 At ORRO, each and every gem set on our jewelry pieces are laboratory-grown diamond simulants that are created and cut in our in-house state of the art facility.
Each ORRO premium grade lab-grown diamond simulant is cut in a manner that adheres to the industry's most stringent diamond cutting standards - flawlessly replicating the brilliance of a genuine diamond and matching the light performance of a naturally mined diamond ray-for-ray.
Imbued with the spirit, passion and wisdom of the old mason, each ORRO laboratory-grown diamond simulant is painstakingly and lovingly cut to perfection by a team of our dedicated master craftsmen & stone cutters with centuries of craftsmanship experience between themselves.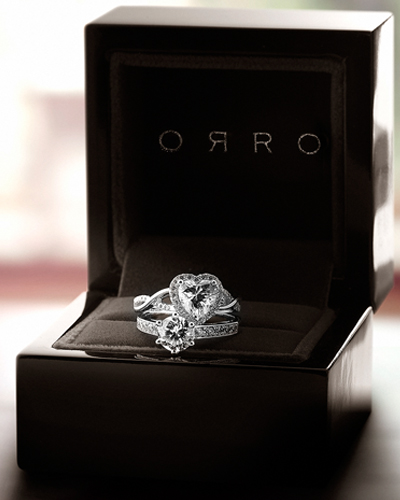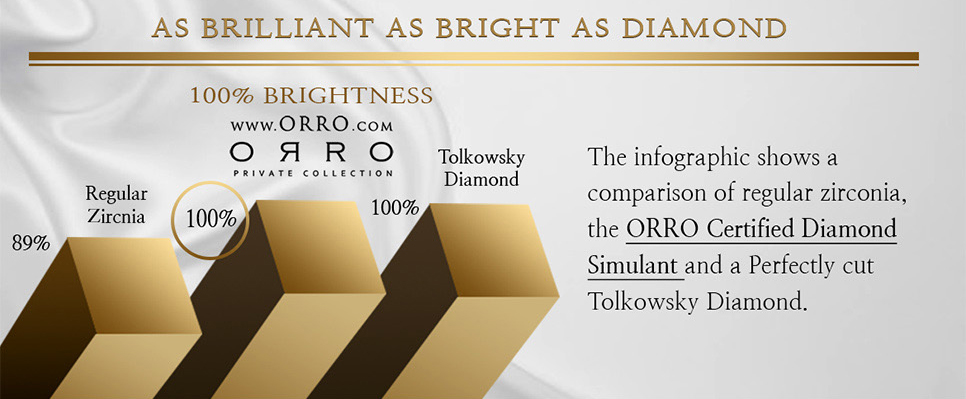 Each piece of ORRO jewelry comes nestled in an elegant, heavy wooden box crafted from the stock of solid rose - wood used by all traditional Belgian jeweller - imbued with a tinge of modern indulgence.
Taken to perfection with a flawless glossy piano-black finish, the ORRO jewelry gift boxes provides a perfect nest for your treasured piece.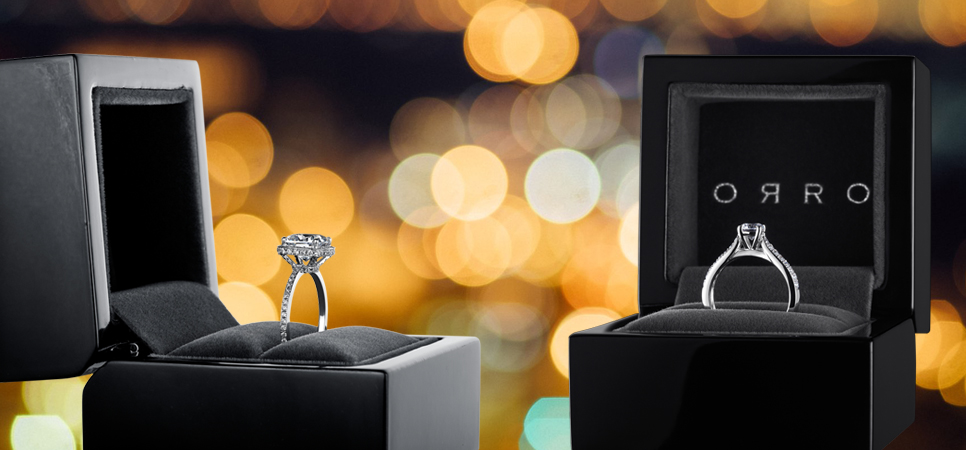 Costume jewelry often looks cheap, inferior in quality and lacks the durability. On the other hand, real fine jewelry is far too expensive and out of reach to most.
ORRO was founded on the basis on bringing real fine jewelry to the industry at affordable prices to promoting everyday wearability, while our motto is that "fine jewelry should be worn, enjoyed and NOT locked up in a safe"
We've been described by veterans in the industry as "fine jewelry at prices that do not cost the world"
Visually Undistinguishable
You will simply not be visually able to tell the difference between an ORRO laboratory-grown diamond simulants and a naturally mined diamond with a naked eye even if you tried. Having said this, there is absolutely no reason to spend a fortune on a naturally mined diamond ring when you can have one that looks the same – most importantly at a fraction of the cost.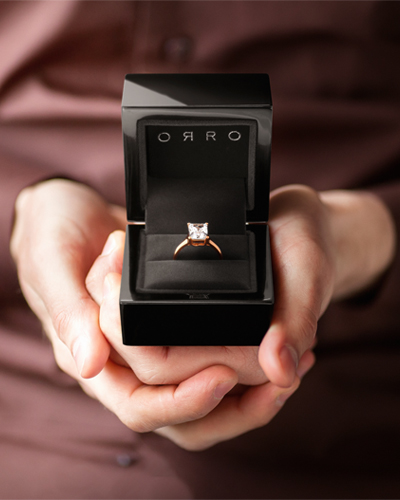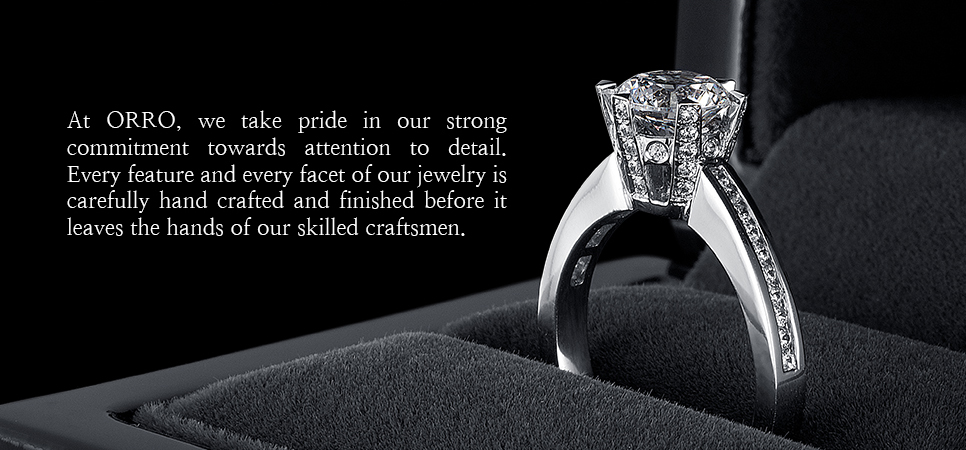 With over 35 years in the fine jewelry business, each design you find at ORRO is conceptualized and conceived by our team of skilled artisans, the very same team that creates the designs for our parent company that deals with naturally mined diamonds.
Each design you find at ORRO are the same designs we've designed over the years that are mean to have naturally mined diamonds set on them costing tens of thousands of dollars.

At ORRO you can select from literally thousands of our readily available in-house designs. Our online store provides a comprehensive collection of our most popular designs while if you have the privilege to visit any of our offline showrooms, there you will be able to witness and try on actual samples of an even larger collection of designs.
For our international online customers, if you can't find a design you like, simply contact our customer support and with a description or references. Chances are that we will already have a similar design (even if it's not on our online store).

At ORRO we are privileged to have the entire jewelry creation process done in-house. From the conceptualizing and sketching of designs, to the creating of 3D renderings of our designs, to the creating & cutting our gemstones, to the casting of the precious metals, to the crafting of the actual pieces, to the hand-setting of the gems on our pieces, to the final polishing and finally to quality control.
Therefore, unlike many other online jewelers we are also able to offer a personalized service to custom make a bespoke piece that is uniquely yours.
Find our
more here

Hand-Crafted to perfection
In the world of fine jewelry, tiny details make all the difference. At ORRO, we take pride in our strong commitment towards attention to detail.
Every feature and every facet of our jewelry is carefully hand crafted and finished before it leaves the hands of our skilled craftsmen. Just like in the production of luxury fine jewelry pieces, at ORRO, centuries-old craftsmanship is combined with modern technology and design to create world-class jewelry.

Ethical & Environmentally Friendly
When you purchase a piece of jewelry from ORRO you can be assured the gems set are 100% conflict-free and ethically grown.
We shall not go into the details of how much harm the mining of naturally mined diamonds cause, resulting in the term "Blood Diamonds". However, be assured that by purchasing a piece of jewelry from ORRO – The environment is not damaged, no lives are lost when mining in dangerous conditions, no workers from undeveloped nations are forced, underpaid & exploited in the mining industry and no children are exploited in the process.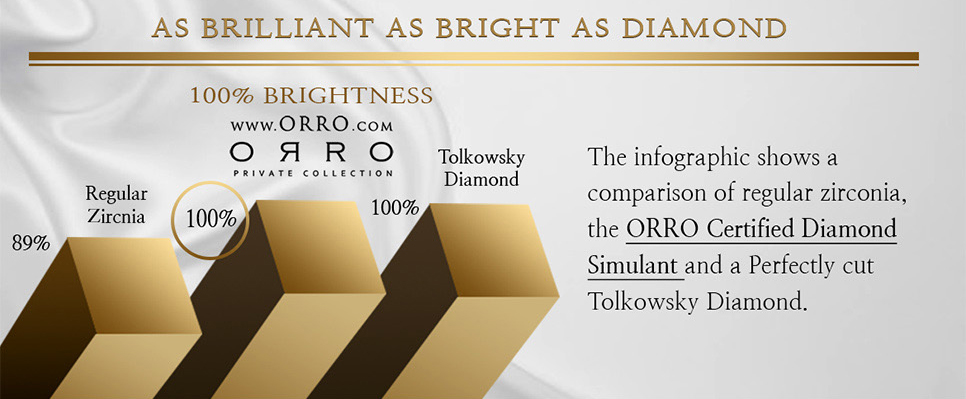 We believe that the beauty of fine jewelry and the magical brilliance from the gems set atop should be appreciated and enjoyed by everyone by keeping them affordable to the masses. Fine jewelry should be worn & enjoyed while beautifying the wearer and not locked in the safe!
If two rings are to look visually the same with a naked eye, will you be willing to pay tens of thousands of dollars for one just because the gem is mined from the ground when no one will know? While you can purchase the other one with a 99% savings.
When both looks equally brilliant, no one cares nor can anyone tell that one is dug from the ground and the other is lab-created!